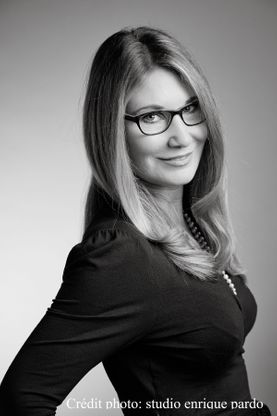 Nathalie Scott is a US lawyer. She is a member of the Florida Bar, as well as a member of the Commission of Foreign Lawyers (CABE) of the Geneva Bar Association. She specializes in the areas of corporate, banking and securities law and regulations. She also has extensive experience in US immigration and civil law.
After graduating in Economics from the University of Geneva, Nathalie Scott obtained a Master's in International Relations, followed by a Master's in Public Administration & Policy from the London School of Economics. She then earned her Juris Doctor, cum laude, from the University of Miami School of Law.
After completing an internship with the Enforcement Division of the SEC (United States Securities & Exchange Commission), Nathalie Scott began her legal career in the Securities Regulation & Litigation departments of two large law firms, first Fowler White in Miami then Akerman in Fort Lauderdale.
A specialist in financial services, she represented international commercial banks and Wall Street broker-dealers, as well as their employees, before US federal agencies and private bodies responsible for the regulation and oversight of financial markets, including the SEC and FINRA (Financial Industry Regulatory Authority) (f/k/a NASD). She also led internal investigations (forensics) on behalf of major financial institutions in matters of corruption, fraud, insider trading and Ponzi schemes. Nathalie Scott also represented investors, brokerage firms, brokers, and traders in disputes before arbitration tribunals such as FINRA, the NYSE (New York Stock Exchange) and the CFTC (US Commodity Futures Trading Commission).
Backed by her practice in the United States and her experience as Head of Compliance and Money-Laundering Reporting Officer for Lombard Odier & Cie (Bahamas) in Nassau, Nathalie Scott opened her own law firm in Fort Lauderdale, where she advised entrepreneurs, start-ups and publicly-traded companies.
After spending 13 years in the United States and the Bahamas, Nathalie Scott moved back to her native Geneva, bringing her experience of the US corporate world as well as her in-depth knowledge of the banking and finance industries to work as a senior associate in Switzerland's largest law firm Lenz & Staehelin. For over three years, she represented private banks, trust companies, and other financial institutions, in part in their dealings with the DOJ (United States Department of Justice) and the IRS (United States Internal Revenue Services). She also conducted bank-wide internal investigations in the context of the proceedings against Bernard L. Madoff Investment Securities LLC and its related Feeder Funds.
Thanks to her training in International Trust Management and her certification as a Trusts and Estates Practitioner (TEP), Nathalie Scott has been brought in to advise her clients on international trusts and proper corporate governance. She also acts as Of Counsel to the firm of Bonnant & Associés, particularly in the areas of trusts and international assistance in civil, administrative and criminal matters.
As part of the tax regularization of American clients, N. Scott is called upon to guide individuals through the Voluntary Disclosure (OVDP) process.
In 2015, Nathalie Scott co-founded BSF Law and in 2018 she opened SCOTT LEGAL, a boutique law firm focusing on compliance and the representation of family offices (single/multiple), independent asset managers, banking institutions and other financial intermediaries, including SEC- Registered Investment Advisors (RIAs).
She assists independent asset managers in their registration with the SEC and thereafter continues to support them by providing compliance and training of key personnel, and by performing annual audits and mock SEC examinations.
In collaboration with Behar Law Group, a US-based immigration law firm, N. Scott advises high net worth individuals and entrepreneurs on employment and investment-based United States visas, including the EB-5 Immigrant Investor Visa, the E-2 Treaty Investors Visa, and the permanent resident card (Green Card).
Finally, thanks to its partnership with a well-established Florida-based property developer, SCOTT LEGAL is also able to offer its clients prestigious property investment opportunities in Miami, Fort Lauderdale and Palm Beach.